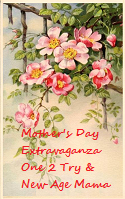 Have you ever tried to make those multiple thin layer cakes? Unless you are a professional baker working in a bakery, it is not easy to get the layers sliced evenly. How can the home baker make a superb fancy cake like the pros? Let me introduce you to a new baking tool. The Frieling USA Zenker Layer Cake Slicing Kit. If you like to bake, this should be on your wish list.
The Zenker Layer Cake Slicing Kit contains:
A Slicing mold that fits a 10 to 11 inch diameter cake.
A 12 inch bakers knife.
A 11 inch cake lifter.
Now any home baker can make beautiful 8 layer cakes. This handy slicing mold makes it easy to cut uniform layers, for filling with frosting, whipped cream, ganache, fruit spreads and more.
I could not wait to give the Zenker Layer Cake Slicing Kit a try. The instructions say you need to make a cake in a 10 inch Extra Deep Springform pan for the full 8 layers. Or a standard pan will give you four layers. My springform pan was only 9 inches but I gave it a try. Once the cake was done and complete cooled, the slicing mold fits around the cake. Slots in the side of this mold are evenly spaced, so the 12-inch baker's knife can slide in for precision cutting of layers, first on one side of the cake, then on the other.  You have to mark where you started so you can re-adjust the mold to slice the other side of the cake. Once all the layers are cut, remove the slicing mold and you use the 11 inch cake lifter to easily remove each layer as you build your cake. It really could not be any easier. Well in theory anyway!
I had a great time giving the Cake Slicing kit a try. I can honestly say not one bad thing about the kit itself. The concept and the tools are amazing! The cake I made….not so amazing! I already had the wrong size pan so the mold kept sliding around. It still gave me even layers! My springform pan was also the standard size which gave me 4 layers instead of 8, but that was cool too! The cake lifter made it a breeze to assemble each layer. Loved it. My observations, just from my cake attempt, is you need a more dense cake recipe. I made a standard box cake and it really was way too soft of a cake. The slices were uniform and the cake lifter worked great but I was having difficulty with the frosting, pulling the very soft cake apart in each layer. I was also using a pre made frosting in a can which made the cake much too sweet. Too much frosting in-between the layers.
Would I make another 8 Layer cake again? You bet I would! This is one of the best baking gadgets I have seen in a long time. I just need to get the correct deeper springform pan and a much better recipe. I think I can do that, I loved hunting for recipes. The frosting needs to be a richer less sweet type. I am thinking a dense chocolate cake with a dark chocolate ganache with a touch of raspberry, or maybe a spring time cake, yellow with a peanut butter icing. I will be baking a fancy 8 layer cake again soon!
Marketed by Frieling USA, the Layer Cake Slicer is made by Zenker, a company that has been manufacturing bakeware in Germany for over 125 years. It has a suggested retail price of $59.95 and is available at www.frieling.com, www.amazon.com, and www.csnstores.com. It comes with a 5-year warranty.
Show off your baking talents to mom with the help of the Zenker Layer Cake Slicing Kit. Be sure to stop by New Age Mama to see her review of the Zenker Layer Cake Slicing Kit.
Disclosure: I received gratis product(s) for the purpose of this review. No monetary compensation was offered or accepted for this post. The opinions above are my own. Others experience may vary.
Enjoy this post? Subscribe to email updates from "One 2 Try". There is so much going on, don't miss anything!!